SRAM recently released the New Eagle Transmission system.
Rumoured and talked about for 4 years
and shown in Patents for 6 months now, ridden extensively by Nino Schurter last season, it's finally released into the real world. Originally announced as a modular direct mount derailleur, its evolved to be a complete high-end transmission.



2018 Direct Mount Patent

​









An AXS derailleur based system with easier setup, smoother shifting, improved longevity and a considerably stronger and a more robust derailleur design which does away with the traditional hanger
Everything is new and the only items which are backwards compatible are the AXS controllers (The older controllers will also work with this system). The AXS batteries are also the same as previous systems.
The lower Jockey wheel and cassettes are all now Narrow/Wide, except for 7th gear, which is used for setting the system up. Even the "Flat top" chains are new, so don't expect to throw a cheap spare on to get you home.
The derailleur is also more repairable and parts can be swapped between different models in the range :
Differentiating from previous systems, SRAM made the move to name it "Transmission" instead of "Drivetrain".
The new system, with parts marked as "T-Type" for inter-compatibility :
The previous Eagle range :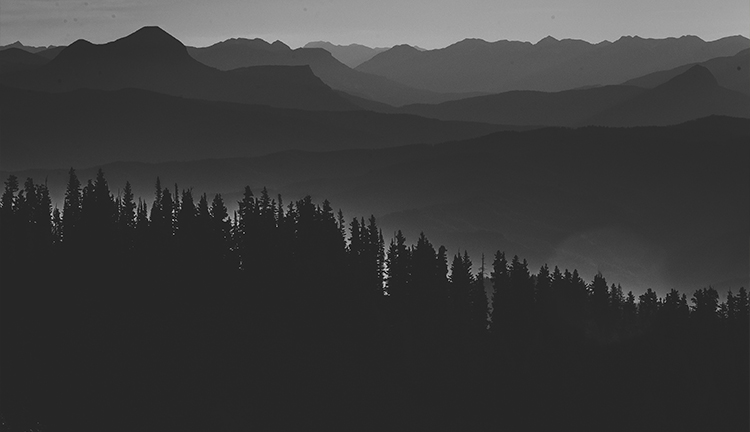 Eagle is a drivetrain ecosystem with more range than ever before. XX1, X01, GX, NX & SX Eagle share technologies that make them all cross compatible. Learn more.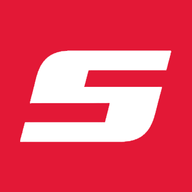 www.sram.com
There's no arguing that the new system is stronger and considerably more robust than existing derailleur derivatives, only time will tell if this does or does not translates to damage to triangles. Rotating UDH's (which normally have 60 degrees of allowed movement) have already caused damage to some bikes :
It's possible, with the new sandwich clamping of the derailleur using the axle, that this will be a thing of the past. Alternatively, will an incident as shown in this picture, which can tear aluminium apart, result in the axle tearing out of the triangle instead ??
All the reviews and tests so far are positive, but as we all know, once these things end up in the hands of us real world morons, anything can happen !
Meanwhile it looks like
Ratio Technology
(probably better known for their Ratchet Kit which enables you to run SRAM Eagle/12 Speed cassettes with 11 speed shifters) are also developing a direct mount derailleur conversion kit, which will be compatible with UDH hanger bikes and enable you to run with some existing derailleurs.
Ratio Technologies Direct Mount Prototype
Are there Alternatives ?
If shiny is high on your priority lists then there's the new TRP EVO12 in Gold or Silver Finishes - but no electronic shifting.
If you have to have direct mount, but maybe have an older bike and don't find the SRAM transmissions price attractive, then you can go back intime exactly 20 years and grab a Shimano Saint M800 Direct Mount Derailleur :
Meanwhile, Shimano seem to be developing a new system themselves, but we don't really know that much about it yet :
There was also a direct direct mount system patented by
Shimano last year
:
TRP (Tektro) also appear to have a direct mount system in development :
TRP's seems to show a battery and a motor, so presumably will be electronic and wireless.
If you don't want to go with an existing derailleur system, what other options are out there now or in development ?
To start with, there's the usual suspects in the form of internally geared hubs (IGH), these can be driven by chain or belt. They're also something you can actually install on your bike now rather than having to buy a new bike based around an alternative transmission system.
The main ones being the Rohloff 14
526%
, Kindernay 14
543%
, Shimano Alfine and also the 3x3 - Nine
554%
(HB Hightech) .
The 3x3 being the new arrival to this party.
The Rohloff and Kindernay with 14 speeds have a 13-14% difference between gears. The 3x3 Nine, with only 9 speeds has a 23.8% difference, so is more suitable for EMTB use than MTB use. It's also rated at 250nm of input torque, compared to 130 and 160 for the Rohloff and Kindernay respectively. The 3x3 is grease filled rather than oil, so theoretically has a 25,000km service interval, 5 times more than the Rohloff. The 3x3 also has a wireless shifter option.
There's already lots written about these together with the advantages and disadvantages, so I won't delve further here.
One of the many Rohloff threads :
This is Rohloff focused. But for those interested... this is quite a detailed video I have put together explaining about the advantages and disadvantages of the internal geared hubs on eMtbs. The purpose of the video is to try and explain how the Rohloff works, how you change gears and what a...
www.emtbforums.com
Similar are the CVT (Continuously Variable Transmission) hubs such as the Nuvinci N380 or the Enviolo :
The Nuvinci, first created by Fallbrook Technologies in 2006, doesn't ever seem to have gained that much acceptance, especially in the EMTB community. The Enviolo appears similar, because it's basically identical. However, they don't actually propose it for MTB or EMTB use only "trekking", they do offer heavy duty versions of the hub which could be suitable. It also shares the 380% ratio with the Nuvinci N380.
Some of these may look impressive and modern, but it should be kept in mind that your MTBing ancestors were already trashing Mech's when racing home from the coal face. Hence the invention in 1890 of the Velocipede (less catchy than MTB) with hub gearing, belt drive, manual 150mm dropper post, mudhugger "long", tubeless tyres with inserts (they were solid), 62.5 degree head angle (if the diagram is accurate) ! and front suspension which saved you if you rode into a Fox :
I don't like Chains !
Maybe you don't actually like the whole idea of a chain or a belt, are there any options here ? Yes, but not really anything which is backwards compatible with your bike, so from here on most of the options discussed are going to involve "New Bike Day".
It seems the idea of the chain has pissed some people off for a long long time. This is the Hildick chainless drive from 1898 (probably nicknamed the Nut Cracker). You'll notice the main gear rotates around it's own hub, just like the lower "Magic Wheel" on SRAM's new Eagle Transmission ... Maybe they should have saved weight and completely skipped the inner hub portion of the "MagicWheel" then where would be no problem with a stick getting caught in there in the first place and more importantly it would look cooler ! Like the
Absolute Black Hollowcage
.
How about a chainless "Digital Drive" system ? We like motors !
At the crank you have a generator, this then transmits your power to a motor in the hub.
For example : Schaeffler's Free Drive system
In terms of practicality for EMTB use, how would this work ? Probably not that well. For starters, there would be no gearing and the hub motor would need to provide the same power as an existing EMTB hub motor plus the extra power generated by the rider - meaning it would be larger and heavier. For people using EMTB's in flatter areas or for rugged commuting, it still might be an option.
Another option in development is the hydraulic drive. One example being the OYO from BC bikes with infinite gear range :
This one was up for crowd funding a couple of years ago, but not a lot seems to have happened since then. I suspect the system weight could have been a problem and real world efficiency is/was possibly less than expect. In theory, you could have 95% efficiency, but in reality hydraulic systems often operate at about 75% efficiency.
The other chainless drive option is the shaft drive. Successfully implemented on motorcycles, but rarely on bicycles.
There are a couple of problems with shaft drives on a bicycle and especially an MTB. Firstly, the pinion gears are small, so the amount of torque being transferred through the system is enormous. It's possible to engineer around this, at the expense of weight, generally a shaft system will be at least 1kg heavier than a chain system.
Another problem is efficiency. A chain is approximately 99% efficient. A belt 98.6% efficient. Whereas a shaft is only about 92% efficient. On the flip side, a shaft will always be about 92% efficient, where as a chain or belt system will drop considerably in heavy mud conditions.
For MTB use, a shaft isn't really practical. There's too much movement between the crank and the axle so it becomes impractical to maintain perfect contact through the pinion gears. This can be fixed with CV joints, but then you have less efficiency, more complexity and more weight.
However, there has been some recent development work on shaft drives. The Ceramicspeed from Driven technologies :
The system is showing promise, though they still have work to do overcoming the torque problems. The main system works slightly differently from a traditional shaft drive by using a series of cartridge bearings intermeshing with two circular pinion arrays.
Will this ever work on an MTB, probably not as the rigidity required in the rear triangle is incredibly high.
The system would normally have covers on, so wouldn't be this exposed in real life.
Whilst this once again appears to be revolutionary and ground breaking, you can clearly see the same system (without the cassette) was used in the 1898 (popular year) Quadrant cross-roller gear, from the Quadrant Bicycle company, Sheepcote Street, Birmingham :
Not just a proposed design - a surviving example :
The Image is from this here, which is quite an interesting website if you like that kind of thing. Many of the marketing claims from today seem to be lifted straight from the same pages shown from 120 years ago ..
1898 Quadrant Chainless Light Roadster (#57425)
onlinebicyclemuseum.co.uk
Mid Mount/Crank Gearboxes :
It's fair to say that most of the options covered don't really fit with mainstream EMTB requirements. The hub drives will be ok for some, but you generally have an increase in weight and some won't change gear whilst under load. The increase in weight is also where you don't want it, in an unsprung area. Anything you can do to reduce weight here will ultimately improve your bikes suspension performance and obviously moving any weight nearer to the centre of the bike will also improve handling, hence mid mount / crank gearboxes which also remove the exposed derailleur !
One of the early innovators here was Honda - 20 years ago we had this beauty :
The bike housed the derailleur and 7 speed cassette in a case with the crank :
Amazingly, this was the third derivative of the system. The first two were complicated CVT systems. If you want to know more about this system and it's history there's an excellent article by Alee Denham here :
Inside the Honda Gearbox
Recently, there's been more of a development push in the MTB and EMTB world with Gearboxes.
One example is Pinion who've been making mid mount bicycle gearboxes for 10 years and have recently introduced electronic shifting for use with ebikes - though only hub motored ones.
Effigear
being one of the other main developers along with Kervelo.
Another interesting example is Allen Millyards work on the
MR001
and
MR002
- worth watching even if you're not that interested in gearboxes !
Combined Motor Gearboxes
One of the earlier developers of a motor/gearbox combination were Continental. Merging a motor with a Nuvinci CVT system in one housing. Unfortunately, the project was seemingly abandoned.
There's presently several systems in development and production, many of which, as you'd expect are quite bulky looking.
However, there is
Kervelo
's Quartz, which effectively adds a motor straight onto their existing crank gearbox :
At the moment, the prototypes don't look overly attractive, but looking at the layout you'd imagine it wouldn't be hard to come up with designs which more closely resemble something like a Fuel EXe or for that matter any of the Fazua Ride 60 or TQ HPR50 powered bikes.
Valeo have developed a system which combines an Effigear gearbox and a motor :
Revonte
are another company with the Revonte One, which appears quite slick looking in terms of sizing !
Backwards compatibility ?
If you're an EP8 owner and in some cases, possibly an e8000/e7000 owner,
Intradrive
are developing a combined motor gearbox which uses the standard EP8 mounts. Their battery will also use the standard shimano mounts. However, as Shimano has just made the change to second generation batteries with the EP801, presumably down the line they'll have to offer an alternative EP801 compatible system.
The Intradrive will come with an 8 speed internal oil lubricated gearbox with a 430% range and 23% steps.
The Future :
I quite like the idea of someone combing a motor and gearbox, but creating a gearbox similar to the Koenigsegg lightspeed transmission. 9 Speeds, but compounding the gears so you end up with more speeds for less gears, you do need a series of clutches to operate the system, but if you imagined the gearbox reduced to bicycle requirements, it could be tiny and offer instantaneous gear changes which are smooth and silent :
And from SRAM ?
Well, if the new one isn't complicated or expensive enough for you, they are proposing a self charging derailleur which takes power from the upper pulley wheel .. Looks simple ?